TIME…  tick tock, tick tock.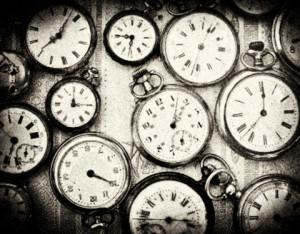 Time…. they say that time is very precious. Why??? because you only have a set amount of time. You can make more money, but you can't make more time. At Spick 'N' Span we try to help save you time by providing the best service doing those little and big jobs you haven't got the time to do. Simple!
One of those jobs is gutter cleaning. It's a job that seems to be forgotten about. Our specialised 'Gutter Cleaning Service' will help to avoid costly repairs and roof damage. Gutter systems should ideally be thoroughly cleaned twice a year. The GutterVac system revolutionises the method in which gutters are cleaned.
How it works…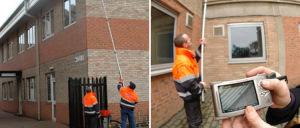 We firstly will do a survey using a Omni-Cam. Reaching heights of up to 20 metres we can see which areas of the guttering that will need to be cleaned. We also do a recording of the survey before and after. This can then be played and replayed from the monitor to show you before and after. You can even have a copy of the DVD to keep a record for the future. The bonus is that the camera survey will record any other problems with the building structure which would have not be noticed without ladders or scaffolding. Maybe missing tiles, damaged pointing or loose brick work.
Our gutter vac is fast to setup and is good for both commercial or domestic cleaning. It can work up to 16 meters high! The head of the gutter vac uses suction and will run along the length of the gutter to remove the debris. It can even remove heavily impacted silage and rooted saplings*
To add to our gutter cleaning service we also provide high access cleaning for those areas you can't reach or see. Cleaning in public and commercial buildings? This is ideal for use in shopping centres, superstores, supermarkets, airports, rail stations, factories, food preparation areas, stairwells, offices and any area which requires cleaning but cannot be reached by operatives. It incorporates special swivel flexi-head brushes to allow cleaning of surfaces at any angle. If required we are licensed to use a cherry picker and boom lift to work at high levels
.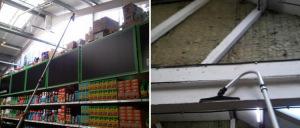 .
More next week until then keeping everything gleaming!
*It may be necessary to break up the debris into manageable sizes with a gutter spike