Dirty Windows!!
Well I can't believe it I woke up this morning to an awesome view of the mountains covered in snow.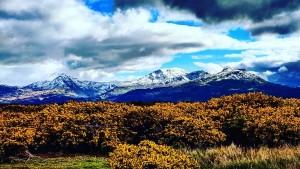 Its April nearly May and we have sunshine and snow, Wow! However, the snow on my mountains looked a little grey, as the sun shines in it seems the dreaded dirt monster has been covering my windows in all things filthy. One quick conversation with the team here and they said they can pop over and make them shiny, hooray!
At Spick 'N' Span we use pole fed technology for cleaning windows which makes it extremely safe with excellent results. The method of cleaning by pole is a lot quicker than using a ladder and did I mention safe too? Oh yes!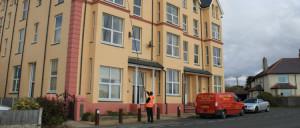 How it works. The water fed pole system gets the windows gleaming by taking the dirt off with a soft bristle brush, while rising off the dirt with pure water. Your windows are then left to dry, but the best of all is there are no streaks, fantastic. There are plenty of other reasons to have Spick 'N' Span round for cleaning windows too…
* Environmentally friendly, no detergents or chemicals are used
* Pure water consumes algae on contact.
* No detergent residue means that windows stay cleaner for longer
* Cleans frames at the same time as the glass
* Operators work from the safety of the ground
* No ladders needed
* Reaches up to 60ft off the ground
* Maintains privacy
Not only does it cleans windows we also use to clean conservatories, fascia boards and gutters
It's all done and Spick 'N' Span to the rescue.
Now for a cuppa Tea and maybe a slice of cake too!