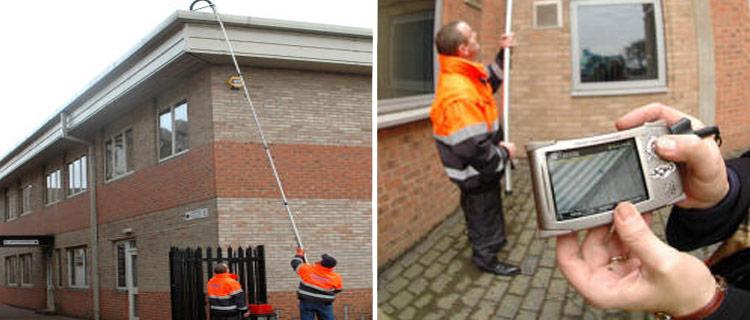 Gutters are an integral part of our homes and businesses. Often they are out of sight, out of mind, this is until something goes wrong. Gutters direct rainfall away from buildings to protect the outer skin of a property and the structures foundations. Leaky gutters lead to a variety of problems, such as damp, mould and even rotting of timber parts of the building.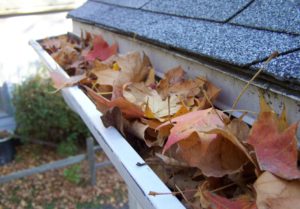 Gutter clearing can help minimise the risk of water-related damage to a home, and avoid costly repairs and replacements.  Gutter systems should be cleared every 6-12 months and more often were affected by falling leaves and tree debris.
Gutter clearing has long been a dreaded job, climbing up the ladder to removes stagnant debris by hand, but no more! The Gutter-Vac has revolutionised the way we clear gutters.
The first stage of our gutter clearing service is to survey the gutters; this can be carried out using the Omni-Cam at heights up to 20 meters. This allows us to establish the area's that require clearing and what level of debris to expect. It also allows us to identify heavily impacted areas. A recording of this survey both prior to and after the clean can be made and replayed directly from the monitor to show interested parties. Alternatively, it can be downloaded onto a computer and burned to a disk and given to you for future reference. The Omni-Cam survey will, if you wish, record other problems with the building structure that could not otherwise be seen without scaffolding or ladders, for example, missing roof tiles and pointing, loose brickwork etc.
The Gutter-Vac is fast to setup and is supplied with both a commercial head and a domestic head to allow the cleaning of different size gutters up to 16 metres high. The suction head is simply run along the length of the gutter to remove debris. To remove heavily impacted soilage, rooted saplings etc. it may be necessary to break up the debris into a more manageable size with a gutter spike.
As with all our services, we can tailor our cleaning package to fit your requirements, gutter clearing can also be combined with window cleaning or fascia and soffit cleaning.