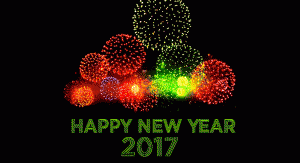 2017  is here and we welcome it with open arms and a warm heart. A new year can bring so much to each of us. For some (maybe all) it is a time for fresh a start, new hope and a focus on a great year ahead. For others it can be a time to think about pushing forward with plans and making the most of what you have or relaxing a bit more. What ever your plans for this year are, we hope it is great for each of you and a wonderful positive year too.
Here at Spick N Span Services we are busy. It seems lots of people are needing cleaning…. We are happy to help with 'All your cleaning needs…' This week has seen our team window cleaning, deep cleaning, grounds maintenance and lots of professional kitchens requiring Kitchen Duct and Extraction cleaning plus much more.  Yes a new year requires a clean fresh start. But it has been rather frosty over the last few mornings on our journey to clients. We have wrapped up extra warm and had a extra hot coffee before our day begins. Each Morning the team has cleared the screens in rapid time and all their cars were looking clear too. So I asked for their top tips with frosty cars, since mine has been transformed in a sparkling jewel twice this week. Nice but cant see through the screen.
Top tips are…..
1. Salt water solution make it up and leave in near the front door so you don't get frozen hands when trying to spray it (ice ice baby)  just spray on the windows of the car and it should deice quickly
2.Ice-scrapper. It will save you time and you don't need solutions . Using something solid and plastic. (Also use gloves you will be grateful)
3.Pour lukewarm water on to your car windscreen. This should cause the ice to gradually melt. DO NOT pour on hot or boiling water because it can cause your windscreen to crack
4.A vinegar solution can also be very effective because it eats away at the ice.
5.Remember. It's better to be thorough than leave with just a small peep-hole to look through. It is also illegal, eeeeekkk!
6. Place a towel on your window screen over night, which has been soaked in saltwater solution  can work wonders just make sure to take it off in the morning.
a few don'ts!
Don't leave your car running whilst unattended. Apparently 48 cars were stolen last winter whilst being defrosted!
Don't defrost a frozen windscreen with a boiling kettle – the rapid change in temperature can turn any chip or imperfection into a large crack.
Don't use newspaper to protect a windscreen – newspaper will stick to the screen and be more difficult to remove as it thaws than the frost itself.
Don't run wipers on a frozen windscreen – this will damage the edge of the rubber and may cause your windscreen to streak when you use them in the rain.
With those in mind I will be trying them.
Happy New Year (Blwyddyn Newydd Dda)
From Alun and the team at Spick N Span Services.