Spring has sprung, as the saying goes, and now is the time to get out in the garden. Daffodils are everywhere already, and the trees are all starting to bud. The days are longer and warmer and before you know it will be summer!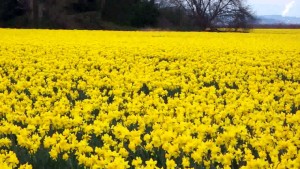 This winter feels like it's been never ending, and with a few storms hitting Wales I'm sure everyone will be glad to see the back of it!
As the hills get greener and the sea seems bluer, it's the best time of year to get outside. Fences need painting, the shed might need a spruce up, and personally I always wonder what on earth has happened to the garden furniture, because it certainly didn't look like that last year! But when that perfect BBQ day comes round and you get to enjoy the hard work you have put into making your garden perfect, it all just feels worth the effort.
Caravans will soon line the streets queuing to get the best pitch in one of the local holiday camps. Campers will be pitching their tents wherever the sun shines, but for anyone lucky enough to live in such a beautiful place as Wales, you can make your own slice of heaven right outside your back door.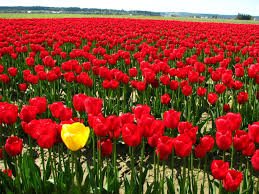 The thing with gardening though, is that sometimes over winter we give up. It's too cold and rainy to trim that hedge; the ground is too wet to cut the grass, weeds? What weeds?? And before you know it, you have a jungle outside.  So when summer rolls around you finally brave looking at what nature has done to your beautiful garden and realise it's all too much! I think we have all been there!
Spick 'N' Span can clear your garden, cutting hedges and grass making it easier for you to make it all pretty! If you would like a quote for garden maintenance call the office today on: 01758 614 200
Written by Charlotte Jones