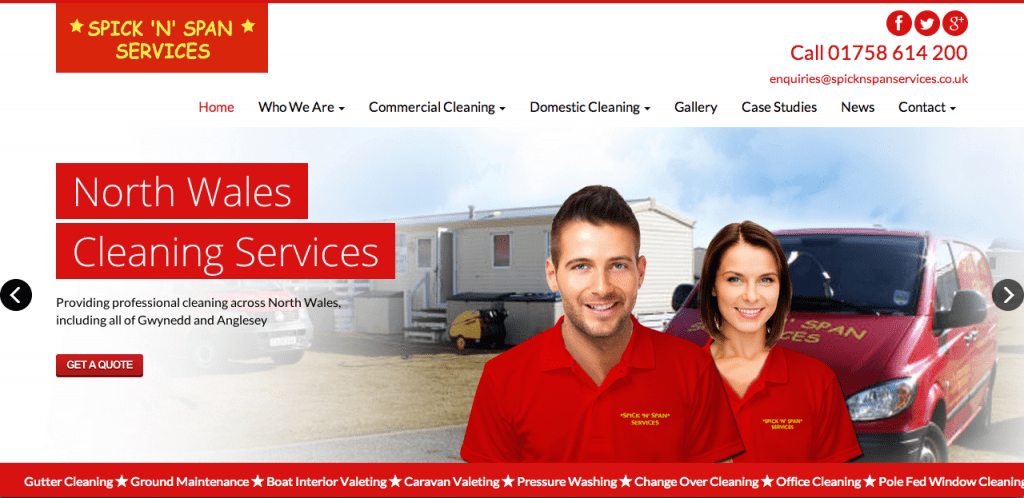 Spick 'N' Span Services are delighted to announce the launch of our new website!
After several months in development working with Push Beyond, we have a website with a fresh new look, and have made it easier for customers to navigate to the information they need.
All information and content has been updated and reviewed to make it as accurate as possible and you can see visual examples of work in the Case Studies and Gallery sections of the site, as well as in the pages of each of the services we offer.
You may have noticed that we have changed our web address slightly to the improved www.spicknspanservices.co.uk. This replaces our old www.spicknspan_services.com website address although you will still find us if you accidentally type it in or use an old bookmark.
We have also added links to the industry organisations who accredit our work and safety so you can see how seriously we take maintaining our services to the highest standards.
We plan on keeping you informed about new services and promotions through a regular blog, and include case studies about the types of domestic and commercial cleaning jobs we tackle throughout Gwynedd and Anglesey each week.
It is an exciting time for Spick 'N' Span Services, as the company has seen a few changes over the past year. We look forward to telling you all about this over the coming months.