As we all get closer to the end of the summer season, we all seem to be busy thinking about the deep cleans we need to do. Well fear not. Spick N Span Services are professionally trained to undertake the work on your professional Kitchen. We also provide you with a TR/19 certificate and can make sure that your certificate is never out of date by arranging a visit back before it runs out to make sure you are working in the guidelines and rules for your insurance company.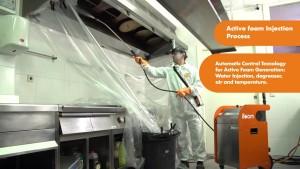 Our Canopy, Extraction And Duct Cleaning Systems are insurance compliant, grease that can be accumulated in all extraction systems are a fire risk and all insurance companies request that these are cleaned and inspected regularly by the professionals. Spick 'N' Span Services have the knowledge and the training do a full audit, clean and a  give you a certificate after each clean for insurance and legal reasons to say it's been cleaned to the professional TR/19 standards required.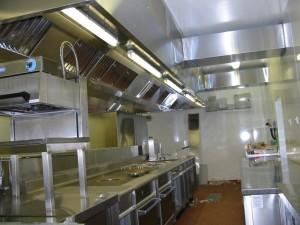 Because our team have the specialist training and qualified to provide the completed service for cleaning commercial kitchens, canopy, extraction and duct cleaning  you are ensured the clean will be carried out to the highest standards inline with Documents required by B&ES Association and BSRIA's guide for commissioning air systems.
The Service we provide will include:
*Site survey with schematic drawing showing the ducting layout
*Proposal of costs & requirements to clean the system
*Duct cleaning with full photographic pre & post clean report
*Installation of access panels where required
*Providing a detailed report
*The setup & management of a cleaning schedule
Our team will created a detailed pre clean reports, with how often you need it to be tested and can provide photographic and written reports free of charge which will included what action need to be taken place and advise of any risks.
After the clean you are provided with a file which contains a, pre clean report, risk assessments, method statement, post clean report, your certification and a maintenance plan so you have peace of mind and can rest assured we have done the job.
Watch the video on how it works here
FOR QUOTES PLEASE CALL 01758 614200 OR EMAIL US enquiries@spicknspanservices.co.uk
"For all your cleaning needs!" 
The Team!