Good Afternoon, yet again we have had a day of glorious sunshine, with birds singing and the fresh clean air maybe your thoughts have turned to a spring clean. Some of us love a big clean up but for those who are dreading the task and would rather enjoy the sunshine with a nice glass of Lemonade (or Gin and tonic) fear not, here at Spick N Span we are on hand to do the little jobs that you love to hate. Whether it is carpets or the upholstery on your lovely chairs that need a clean, we are on hand to help.  We provide excellent service combined with the best technology and cleaning methods out there.  Also because we care about our environment we only use friendly biodegradable products from 'Prochem' plus we are fully insured and also qualified and a member of the National Carpet Cleaners Association (NCCA) so you can sit back, relax and enjoy the sunshine while we spring into action with our helpful and friendly team.  Then you are ready for a whole summer and even into winter as you only need to have your carpets cleaned every 12-18 months, which helps maintain appearance and prolongs the life.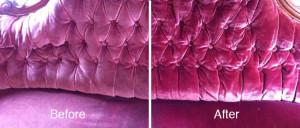 Guess what…we don't just do carpets we offer a full range of services: – Change over cleaning, deep cleaning, floor cleaning and external areas. We are happy to discuss your individual requirements so we can provide the best service for you!
Call our friendly office team on 01758 614 200 or you can email us enquiries@spicknspanservices.co.uk
Happy Spring and hope you all enjoy the sunshine.
Spick 'N' Span!
For all your cleaning needs!